Welcome
Lowther Hall has a reputation for providing a well-rounded education for girls in an intimate environment of 800 students from Kindergarten to Year 12. We are a diverse, open-entry school where students are known and well catered for from their very first day.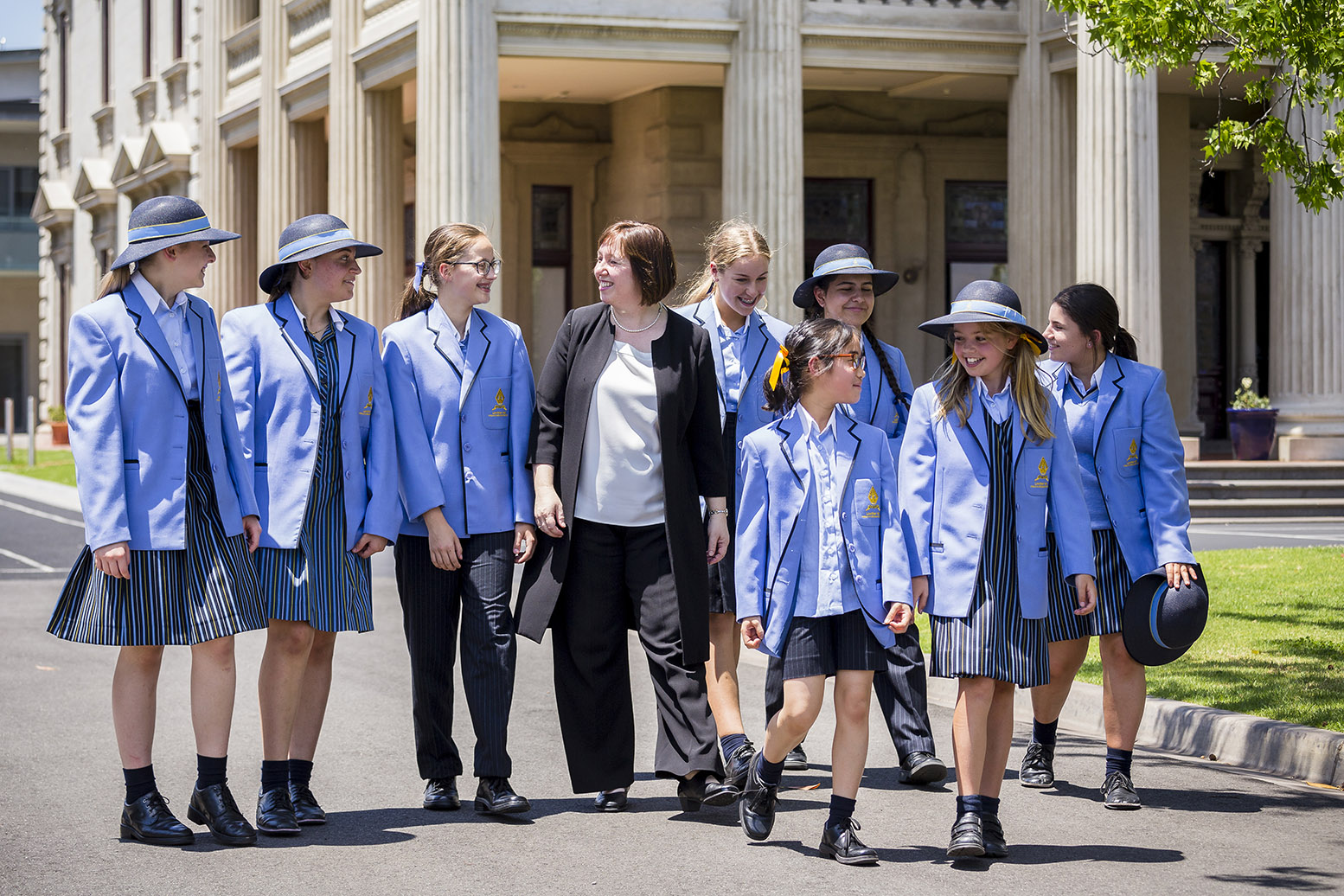 We pride ourselves on offering academic programs which support and challenge each student to achieve her best, and we seek to assist girls to understand a wide range of academic disciplines and co-curricular pursuits. At Lowther Hall, we see our role as broader than the provision of a leading edge curriculum. We seek to be a school that educates the whole person, helping each girl to develop personal qualities and values that will equip her for a happy and successful adult life. All of our teachers, support staff and student leaders work towards realising this goal of providing a holistic educational experience for every girl.
Our 2017 School Captain, Anushi, sums up our school as follows:
Being a Lowther girl means that we are part of a community that is committed everyday to helping us become the best versions of ourselves. Through the support we are offered by our caring teachers, and the activities that we take part in alongside our friends, we are able to grow both academically and as young leaders. We are each challenged and supported by the people around us, and given regular opportunities to broaden our horizons – I am very grateful for my time at Lowther Hall!
I believe that this website reflects our philosophy and that exploring it will provide you with some insight into our community at Lowther Hall. Whether you are a current, prospective or past student, parent or staff member, I am sure that you will find something of interest on these pages.
Of course, the true spirit of the Lowther Hall community is found in the personal interactions and vibrant, open atmosphere which come alive each day as the girls come through our gates. So if you have not yet visited us in person, I strongly encourage you to do so.