Cocurricular Life
Senior School students have access to an incredible range of co-curricular opportunities that complement the School's academic program.
Participation in co-curricular activities helps students to develop a well rounded outlook and fosters development of qualities such as commitment to excellence and working as part of a team.
Co-Curricular Opportunities
House System. Through Lowther Hall's House system, students participate in spirited, cross-age inter-House sporting competitions including the athletics and swimming carnivals, House activities days, debating competitions and the annual House Performing Arts Competition.
Music. Lowther Hall has a well-deserved reputation for musical excellence. Read more…
Sport. There are myriad opportunities for girls to participate across a wide range of sports. Read more…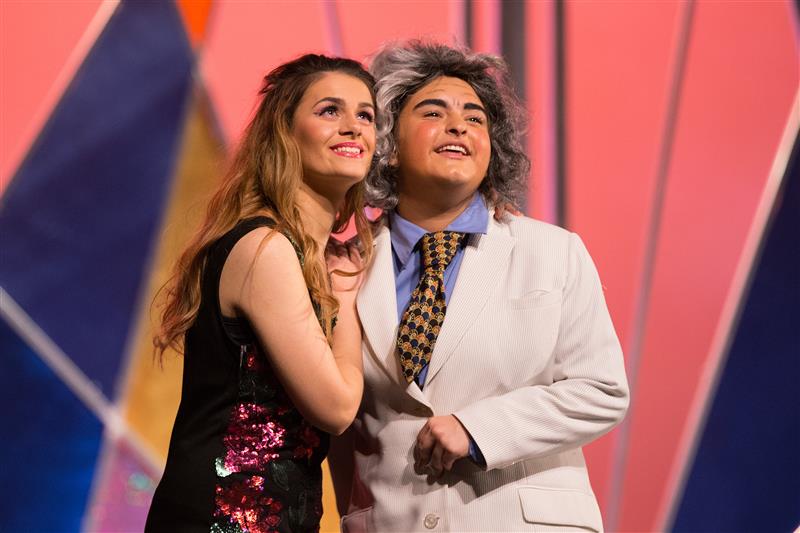 ---
Senior School Production. The Senior School annual production provides students at all levels with the opportunity to be involved in a full scale production – in a lead role, in the chorus, as a dancer, as a musician or backstage.
Hip Hop. Hip hop is a popular co-curricular activity and Lowther Hall hip hop teams have performed exceptionally well in national competitions in recent years.
Duke of Edinburgh's Award. Students from Year 9 onwards are supported to participate in this widely recognised leadership program.
Social Justice. Students may elect to join Lowther Hall's Social Justice Committee. Led by the School's Social Justice Prefect, the committee plans and coordinates fundraising and awareness raising activities around issues or causes as determined by the student body.
Debating. In addition to inter House debating, Lowther Hall students may represent the School in Debating Association of Victoria (DAV) competitions.
Journalism. For those with a journalistic bent, the Senior School student newspaper "The Mansion Messenger" provides an outlet for girls wishing to write articles, submit cartoons or participate in written debate. Senior School students also produce the School's annual student magazine, "The Chronicle".
Clubs. A range of clubs including Science Club, Art and Design Club, Book Club, Maths Club and Chess Club cater to students' individual interests.
Other Opportunities. Additional co-curricular opportunities, such as participating in fitness groups or the annual Tournament of Minds competition, are also regularly offered to Senior School students.