Our Values
Within our inclusive, caring school community, we support our girls to achieve academic excellence while at the same time developing a set of values that will help them to live full, happy and successful lives beyond the school gates.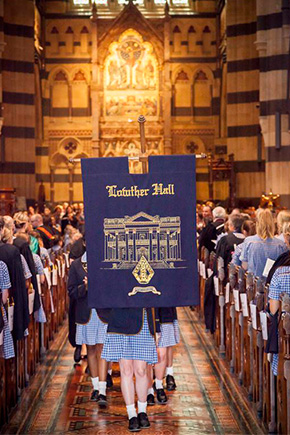 We value:
Lowther Hall as a friendly and caring community in which all people matter, within the school family and beyond.
The pursuit of personal excellence, girls trying their hardest and being their best.
Students living out the values of our motto, Non Nobis Solum (which means 'not for ourselves alone').
A learning environment that encourages personal responsibility and independent thinking.
The nurturing of independent young women in mind, body and spirit, ready for the world beyond school.
A school community with diverse abilities, cultures and beliefs in which students, parents and teachers work as partners in education.
A broad curriculum that encourages each girl to discover and develop her unique interests, skills and talents.
Our Christian identity within the Anglican Church and the nurturing of spirituality as essential to and inseparable from human life.
A well planned environment in which buildings and grounds reinforce the family school concept.
Respect for the school environment and commitment to the conservation and sustainability of the planet.