Building Program
The School's Building Program realises major projects forecast in the approved Incorporated Master Plan.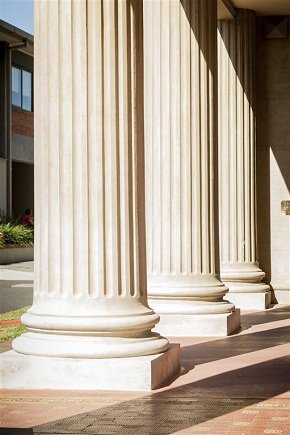 Refurbishments and of existing spaces are also systematically undertaken.
For each project, the School Council and Executive Team work with architects, designers and users of the buildings (including students) to develop spaces which are both highly functional and aesthetically pleasing. You can read about our recent and forthcoming projects below. If you wish to support our Building Program, you can join the Foundation or make a tax deductible donation to the School's Building Fund.
Forthcoming projects
Our next major building project will be a new Early Years Centre which will provide beautiful spaces which foster engagement and curiosity within our youngest girls.
A refurbishment of the Joan M Garde Cultural Centre is the primary focus of Foundation fundraising at present. New seating in the balcony, improved heating and cooling and updated audio visual facilities will be key elements in the re-imagining of this space.
Recent projects
Sections of Grant House (Years 10 - 12) were refurbished at the beginning of 2014, including the relocation of Senior School Reception to a more central location. This upgrade included the development of a silent study space for senior students, bathroom renovations and the relocation of the School's Careers department and the print room. View images of this project...
Sampford House, the building which houses our Years 7 - 9 students, was refurbished during 2012 and now provides light filled, flexible learning spaces for girls and staff to enjoy. View images of this project...
The Noelene Horton Centre (opened in 2011) is home to the School's Science laboratories on the ground and first floors with "living walls" and aquariums providing engaging opportunities for on site scientific inquiry. In the basement, the Dance studio and Music rooms provide modern, purpose built facilities to support our Performing Arts program. The roof garden on top of the Centre is used by staff and students alike for learning and for recreation. View images of this project...