Sport
At Lowther Hall we recognise the importance of regular exercise to overall health and wellbeing and we equip our girls with the skills and confidence they need to participate in physical activity throughout their lives.
Years 7 – 10: Sports Skills
As part of Lowther Hall's Physical Education program, all students in Years 7 – 10 participate in a weekly Sports Skills program. This is designed to expose students to a variety of sports, including the different rules and skills required in a range of sports.
Sports typically covered by the Years 7-10 Sports Skills program include acrobatics, badminton,
basketball, boxing, combat fitness, cross country, European handball, football, Gaelic football, hockey, indoor cricket, lacrosse, league tag, learn-to-row, netball, pilates, reaction training, self defence, social dance, spinning (cycle), soccer, softball, swimming, tennis, touch football, triathlon, ultimate frisbee, volleyball and Zumba.
YEARS 11 AND 12: PHYSICAL ACTIVITY PROGRAM
All girls in Years 11 and 12 take part in a fortnightly Physical Activity Program in Terms 1, 2 and 3. This provides a valuable break from study. There is significant research indicating that continued physical activity during the final years of school can boost concentration levels and enhance academic performance.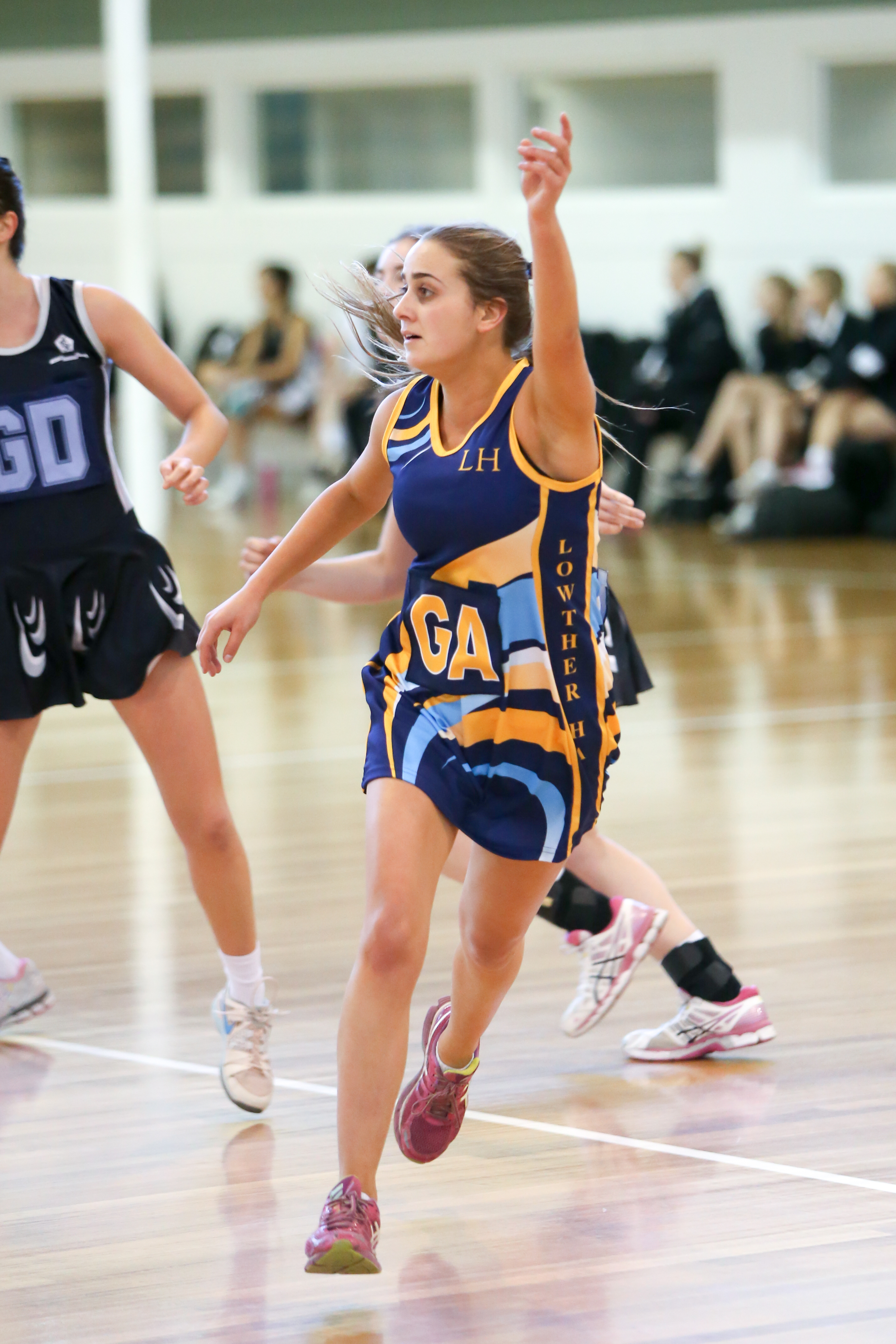 Representing the School: Girls' Sport Victoria
Weekly sporting program: sports include badminton, basketball, football, hockey, indoor cricket, netball, soccer, softball, tennis, and volleyball. The weekly sporting program runs during the week, not on weekends. Lowther Hall participates in the Girls Schools Victoria (GSV) interschool sporting competition that includes more than 20 girls' schools in Melbourne. The GSV interschool program includes weekly sporting competitions as well as annual carnivals.
Carnivals: sports include swimming and diving, cross country, and track and field.
Other sports
Lowther Hall offers girls the opportunity to participate in a number of non GSV sports including hip hop, rowing, equestrian, snowsports, fencing, cycling and triathlon.