Year 8 Camp
Year 8 camp is about the development of an increased understanding of self.
Adolescence can be a bumpy ride but it is one that is made easier when our girls have some clarity around their capacity to identify their strengths, set goals, face challenges and select the right strategy to problem solve. The Year 8 camp aims to develop these qualities through a tailored program that offers a mixture of activities and reflection time allowing for thoughtful consideration of experiences and ideas.
2015 Year 8 student, Greta, reflects on her camp experience as follows:
There were many activities that camp had to offer. Some of these including raft building in the lake on the campus (a very cold experience), camping in tents for a night, and cheering on a fifteen metre high 'giant swing'. Challenging competitions between mixed year level teams in the evenings were also very exciting.
Bushwalking was one of my highlights from the camp. The animals and spectacular views of the sky were something that could only be enjoyed away from the city of Melbourne. During the camp we learnt lots of skills and life lessons that we could apply to future experiences (like Duke of Edinburgh). We learnt that we needed to be positive and see the bright side of things to make the most out of an experience.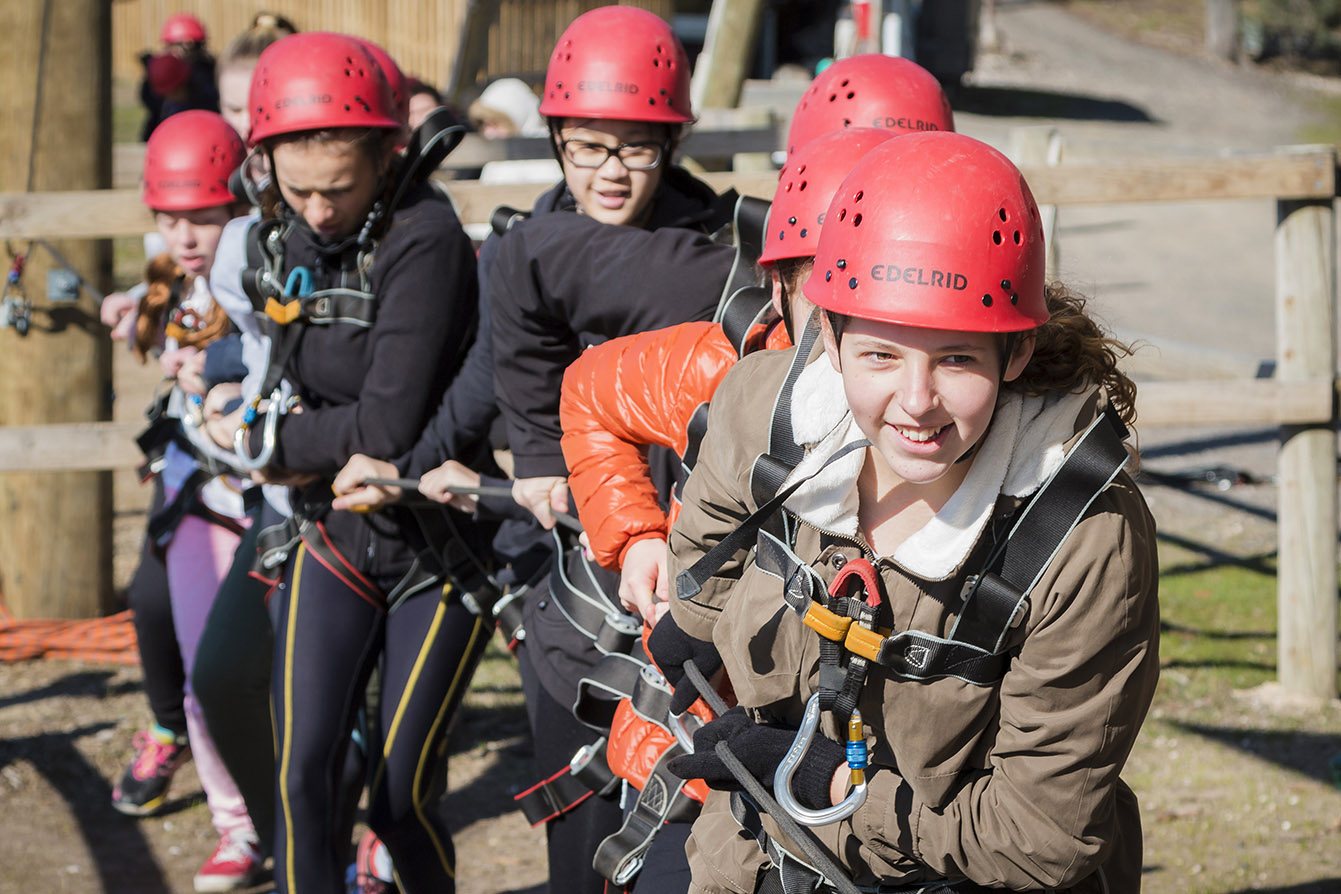 This year, Year 8 shared their camp with Year 7. This was a very valuable experience as it allowed us to be role models and demonstrate how Lowther Hall students can apply themselves in cocurricular activities such as camp. Also, by being placed in groups with girls we may not have met before, we were able to form new bonds with people and work together to complete activities. This made the camp a very positive environment and allowed us to go out of our comfort zone and try something we may not have otherwise.
At Lowther Hall, there is also a Year 8 Writers' Camp which takes a different approach each year, providing a range of experiences which serve as stimuli for a series of writing tasks.