Cocurricular life
There are numerous opportunities for Junior School students to participate in cocurricular activities.

House activities
Across Lowther Hall, each student belongs to one of six Houses: Booth (orange), Clarke (green), Hindley (red), Lees (blue), Moorhouse (yellow) and Perry (purple). House Days are held throughout the year, where all Junior School students participate in cross age activities centred around a particular theme.
Sport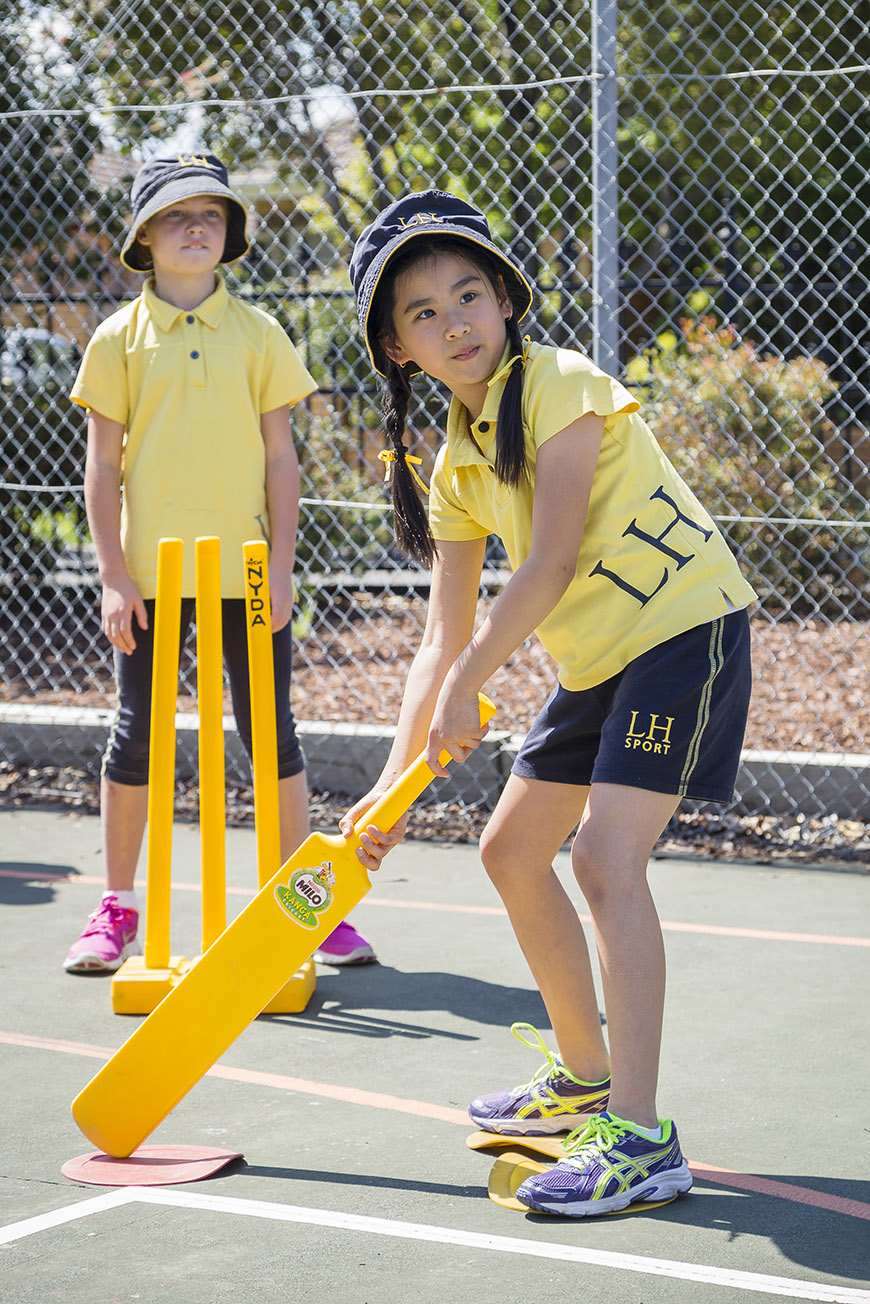 In addition to their timetabled Physical Education lessons, students in Years 4 – 6 participate in House sport every fortnight. All students also participate in annual House carnivals including athletics, swimming and cross-country.
Students in Years 4, 5 and 6 are offered additional opportunities throughout the year to participate in specific sports such as swimming, tennis and soccer. Students may be selected to represent the School in district, regional and state sporting competitions.
Music
Junior School offers a range of performance groups for both instrumentalists and choristers. Private instrumental tuition is available for students from Kindergarten – Year 6, in addition to the Years 3 – 6 classroom instrumental program.
Choirs perform at School events and in the wider community. Choirs commence with our Year 2 Lowther Songbirds and then progress on to Raymond Singers which is a Junior School choir open to all girls in Years 3 – 6. The Chamber choir is an auditioned Junior School choir for students from Years 4 – 6.
Junior School girls may also be invited to join the Lowther Choristers, Senior Orchestra, Concert Band or Stage Band.
Drama
A biennial production for students in Years 5 – 8 provides Junior School girls with the opportunity to pursue an interest in drama/musical theatre whilst developing strong connections for our girls across the year levels.
Debating
Year 6 students may participate in cross age debating competitions supported by Year 10 Mentors, as well as regional debating days scheduled throughout the year.
Junior School Student Council
This leadership opportunity is open to students in Years 1 – 6. Students are elected into representative positions by their peers and meet regularly with the Deputy Principal – Head of Junior School to make a difference to their school community.