Prep and Year 1 Curriculum
The development of a range of understandings, skills, interests and attitudes is a central feature of our comprehensive curriculum in Blinkbonnie House.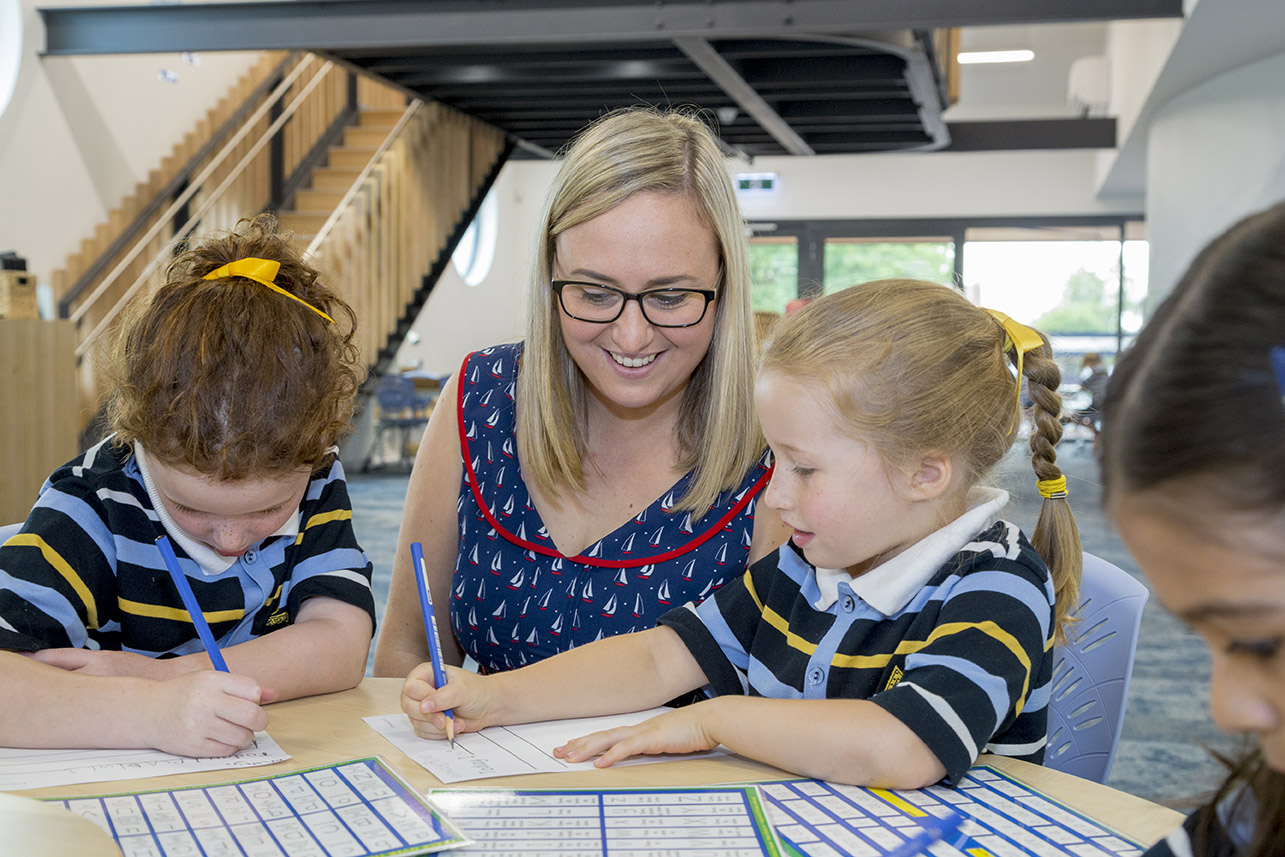 Sequential, explicit teaching forms an integral part of girls' learning which ensures she is equipped with fundamental skills in English and Mathematics. As students work at varying levels in the classroom, core subjects such as English, Mathematics, Science, Health and History are differentiated to accommodate each girl's point of need.
English. The English program aims to develop skills, strategies and practices that are linked to our everyday communication. Students will participate in reading, writing, spelling and handwriting sessions which will involve both whole class and small group approaches to enhance their learning.
Mathematics. In Blinkbonnie House students are immersed in a broad range of mathematical experiences, often in an investigative and 'hands-on' manner. The Mathematics program is structured to provide differentiated learning experiences for the students so that each individual has the opportunity to learn effectively. Students focus on the ability to pose and solve problems and reason with the three Content Strands: Number and Algebra, Measurement and Geometry and Statistics and Probability.
Inquiry. Our Inquiry Units combine Science, History, Geography and Health. Students are provided with the opportunity to explore their own interests within the bounds of a given topic. Girls are supported to take risks, through asking and answering questions, testing their ideas and reflecting on their findings. Students often work in groups, developing important skills in team work, listening and turn taking.
At Blinkbonnie House we seek to provide a wide range of subjects that are undertaken by all students. This balanced curriculum approach empowers the students and generates wide scope for individual children to explore interests and develop new skills, abilities and attitudes.
Specialist classes are part of the weekly program. Across the week this includes:
Music
Physical Education
Perceptual Motor Program
Movement and Exploration
Chapel
Digital and Design Technologies
Library.
Art is integrated into the classroom program on a daily basis.
Curriculum Support: Learning Strategies. Students experiencing difficulty in English or Mathematics may receive additional assistance through the Learning Strategies program. In Year 1 we offer small group intervention programs for students in English (MiniLit – Meeting Initial Needs in Literacy) and Mathematics (EMU - Extending Mathematical Understanding).
Curriculum Support: Gifted and Talented. Students demonstrating particular strengths in an area of the curriculum are encouraged and extended by their class teacher who endeavours to provide challenging and stimulating experiences within the class program. In conjunction, we also provide a Gifted and Talented Program which offers activities for some students at their point of need.
House Activities. Each student is allocated to a coloured "House" team at enrolment and will become involved in the sporting and cultural activities that make up the House program.