Kindergarten Curriculum
Kindergarten at Lowther Hall is for 4 year old girls and offers a rich, creative program providing a diverse range of outdoor and indoor activities.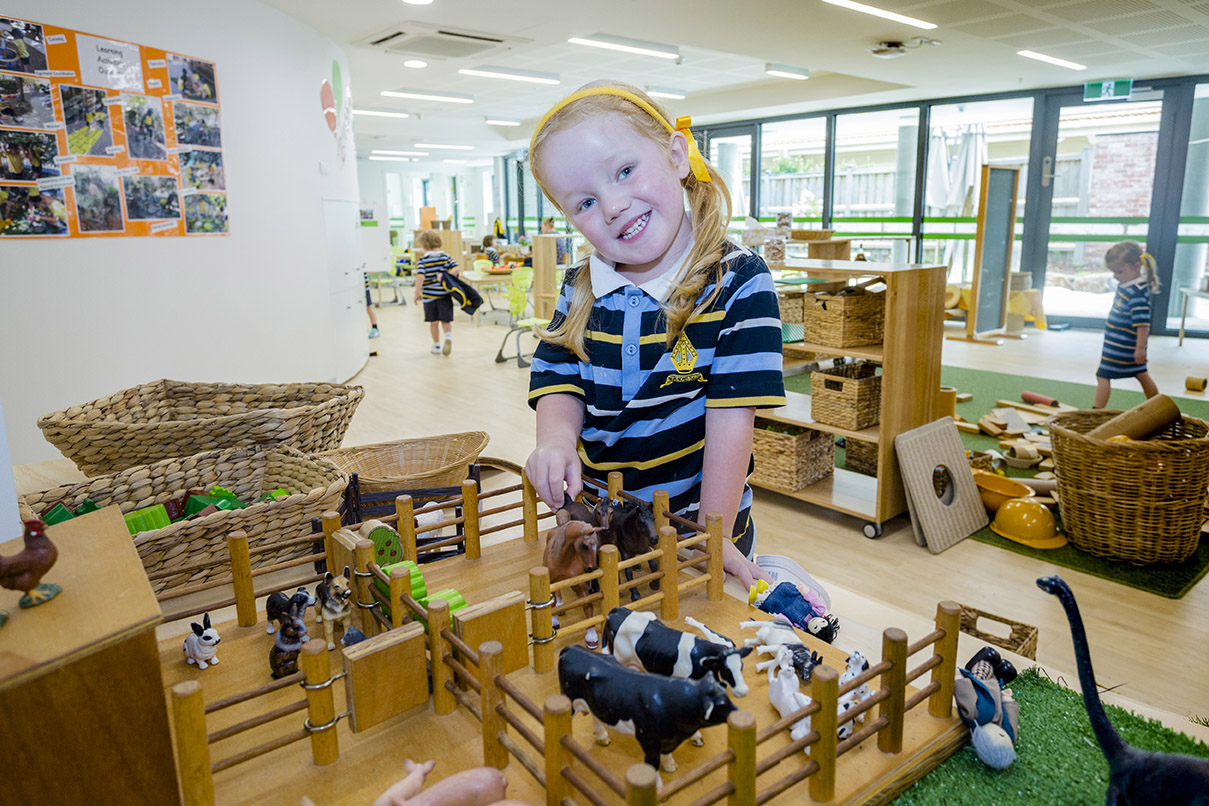 In Blinkbonnie House we offer a Reggio Emilia inspired approach to learning. We value the girls as strong, capable and resilient; rich with wonder and knowledge. Every child brings with them deep curiosity and potential and this innate curiosity drives their interest to understand their world and their place within it. We provide opportunities for children to discover concepts and build on their understanding through inquiry based learning, questioning, hypothesising, experimenting and problem solving in a collaborative manner.
Play is an important aspect of the Kindergarten program. It enables the girls to grow, understand and consolidate their ideas about the world in which they live. It also promotes the development of valuable social skills, such as sharing and cooperating with one another.
A strong integrated curriculum is incorporated into the program. The teachers integrate:
Language
Mathematics
Art
Science
Music
Creative Movement
Religious and Values Education
Studies of society and environment using a developmental, skill based approach.
Specialist classes are part of the weekly program in the Kindergarten. Across the week this includes:
Music, Physical Education, Perceptual Motor Program, Movement and Exploration, Chapel and Library.
Storytelling, reading and writing are significant features of the program as we provide the girls with pre-literacy and pre-numeracy experiences in preparation for Prep.
House Activities. Each student is allocated to a coloured "House" team at enrolment and will become involved in the sporting and cultural activities that make up the House program.